BULGARIAN BAG SUPLES STRONG VINYL
Material - synthetic leather

Adjustable weight

designed to offer different fitness and training options

High quality und robust design guarantees long live

Perfect for Outdoor and Indoor Training

Develops dynamic power,

strength and muscle endurance

Suitable for whole body training as well as for single exercises

Delivered with instruction and training-DVD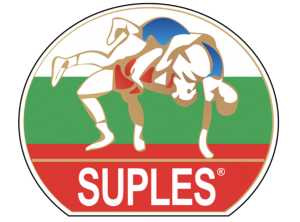 Quick Buy
Just 2 fields to fill in
New design
Based on our customers' needs we have built a new Bulgarian Bag model, called Suples Fit. The idea of Suples Fit is to bring something new to our fitness enthusiasts who care about color, convenience on the grip, and are always excited to try some new training ideas.
The idea of adding a pair of elastic bands to each Suples Fit Bag is to add more fun in your Bulgarian Bag workouts.
This new bag model is also designed to benefit both levels of athletes, the fitness enthusiasts and the advanced Bulgarian Bag enthusiasts.
Train Hard, Have Fun and Be Suples Fit!
* 1 Year Warranty for all synthetic leather products
The Bulgarian Bag® comes with an instructional DVD to get you started and carry bag. Each DVD has demonstrations of proper use and demos of intense training right from the creator, Ivan Ivanov.