BikeWorkx Greener cleaner- bike cleaner - Spray bottle - 500ml
Greener cleaner is our widely acknowledged bio bike wash that makes for a unique cleaning experience thanks to its powerful active foam.
Greener cleaner thoroughly removes even the toughest grime from the bike and leaves it with a nice vibrant finish.
It is even suitable for cleaning of the chain and cassette without damaging delicate surfaces or materials. Our gentle formula is 100% carbon friendly.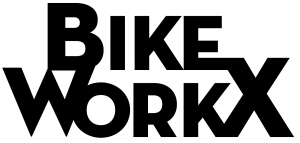 Quick Buy
Just 2 fields to fill in
Green cleaner is our widely acknowledged bio bike wash that makes for a unique cleaning experience thanks to its powerful active foam. Cyclo Star thoroughly removes even the toughest grime from the bike and leaves it with a nice vibrant finish. It is even suitable for cleaning of the chain and cassette without damaging delicate surfaces or materials. Our gentle formula is 100% carbon friendly